ANAVAR (also known as anavar) is an oral 17-alpha-alkylated steroid, modification of dihydrotestosterone. It was firstly synthesized for the treatment of debilitated HIV-infected patients, for persons with Turner syndrome, anaemia, for bones strengthening and recovery from burns.
Oxandrolone does not yield to aromatization and is not estrogenic itself.  This drug is beloved by athletes, who prepares for competition in strength and endurance sports, where lean muscle without water and fat are needed. Oxandrolone cycle won`t help athletes gain colossal muscle volumes; however, it is a perfect compound for getting rid of fat and giving the body a more relief look. 
Despite the fact that anavar is 17-alpha-alkylated, it causes gentle toxic impact on the liver. Researches have shown that taking oxandrolone at 20 mg per day for twelve weeks did not cause statistically important raise in AST and ALT. So, oxandrolone side effects show very rare, though oxandrolone results are also not significant. It is probably the mildest and safest oral steroid available today for sale, hence, it is perfect for the first acquaintance with anabolic steroids.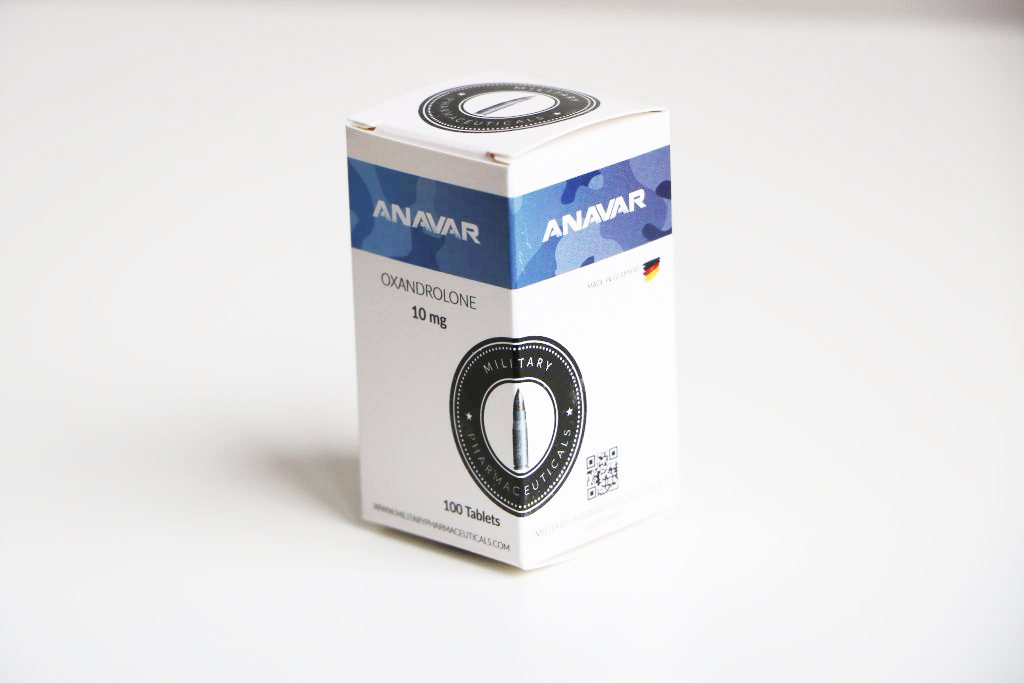 TREN ACETATE or Trenbolone Acetate is not considered to be toxic to the liver. It's free from side effects like water-retention, acne etc.Trenbolone Acetate is notably more potent than the testosterone, and its effect is almost three times stronger. The androgenic nature of this product makes it a very risky item for women.Trenbolone Acetate is typically used at doses of 100-300 mg per week, in a cycle for no more than 6-8 weeks.The effective dosage for oral administration is much greater – 100-200 mg. day, but should not last more than 6-8 weeks to avoid possible damage to the liver. Those doses are sufficient for a strong increase in lean body mass with good hardness and shape.
STANO-10 or Stanozolol (also known as winstrol) is a 17-alpha-alkylated derivative of dihydrotestosterone (DHT) with low androgenic qualities yet highly anabolic. It was first developed in 1962 by American global pharmaceutical company Sterling-Winthrop Laboratories to increase lymphocyte count and CD8+ cell numbers, but to decrease CD4+ and CD3+ in postmenopausal women using it for osteoporosis. This effect would plausibly be useful for treatment of autoimmune disorders. Winstrol is useful in treatment of hereditary angioedema. It also influences some immunological processes.Now stanozolol is produced for sale in two forms: tablets and injections. Stanozolol is the second most widely used oral steroid, succeeded in popularity only by methandienone. Stanozolol tablets have a short life time (about 9 hours) as compared against injectable stanozolol. The injectable version of stanozolol differs from other injectable anabolic steroids in being an aqueous suspension of fine particles of steroid, instead of being an oil solution of an esterified compound. For this reason, it has unusual pharmacokinetics which do not follow the classic half-life pattern. Instead, there is a sustained effect which slowly tapers. The duration of action is probably at least a week. Individual particles of stanozolol may remain at the injection site for extended periods of time. However, Military Pharmaceuticals managed to create an oil-based version of stanozolol, which can be mixed with all other oil and has no flaws of the suspension. All three forms are characterised by good bioavailability.
DANA-10 or Methandienone (also known as methandrostenolone, Dbol, dianabol) is an orally-effective anabolic steroid originally developed in Germany and released in the US in the early 1960s by Ciba Specialty Chemicals. This is a derivative from testosterone, one of the most popular steroid compounds in the world and the second steroid (after testosterone) ever produced. Methandienone promotes dramatic increases in protein synthesis, glycogenolysis, and muscle strength over a short space of time.  It also has the effect of decreasing the steroid's affinity for sex hormone binding globulin. As a result, methandrostenolone is significantly more active than an equivalent quantity of testosterone, resulting in rapid growth of muscle tissue. However, the concomitant elevation in estrogen levels – a result of the aromatisation of methandrostenolone – results in significant water retention. Hence, do not forget to perform blood works and use an aromatase inhibitor.In summary, this is a very good drug, and a potent tool for quick gains or retaining gains when used properly and safely.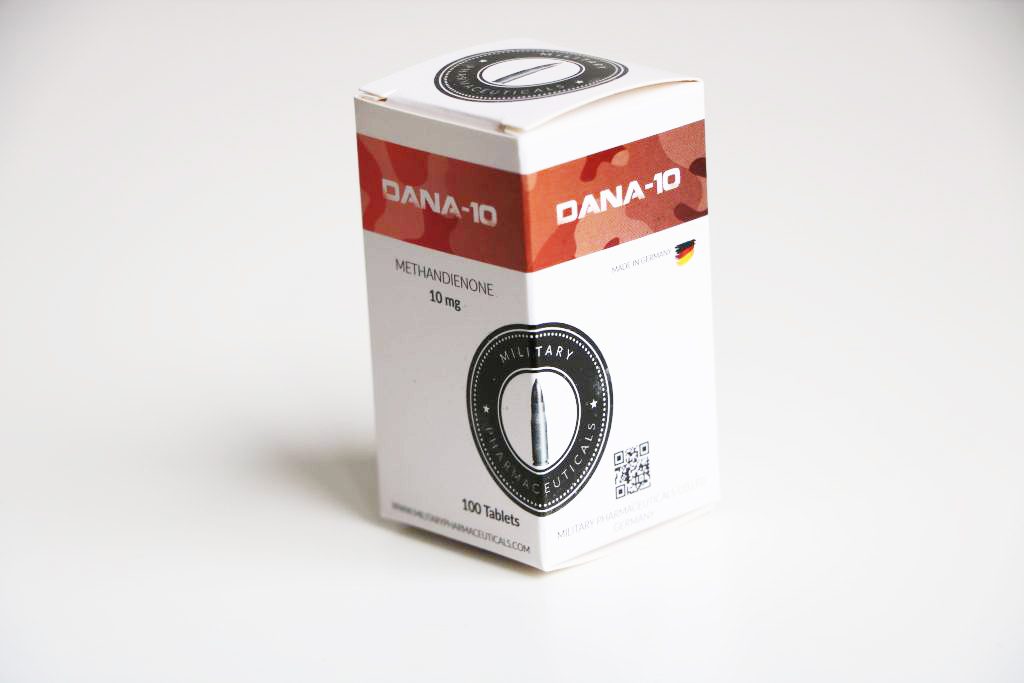 TURINABOL is an anabolic steroid, namely, derivative of methandienone. Both steroids are 17-alpha-alkylated; thereby they survive the first pass through the liver and have high bioavailability.In contrast to methandienone it doesn`t aromatise and has low androgenic properties. Most likely, you will not get any typical estrogenic side effects like water retention, acne, gynecomastia, etc., even at high dosages of this drug. Thus, turinabol can be described as a soft analogue of methandienone without aromatization and water retention effect.Turinabol is a decent drug for powerlifting, since due to its chemical structure it can improve the power performance without significant increase in muscle mass, which is important for athletes who want to stay in a certain weight category.Turinabol is generally considered a safe steroid with minimal side effects and therefore well suited for the first acquaintance with anabolic steroids.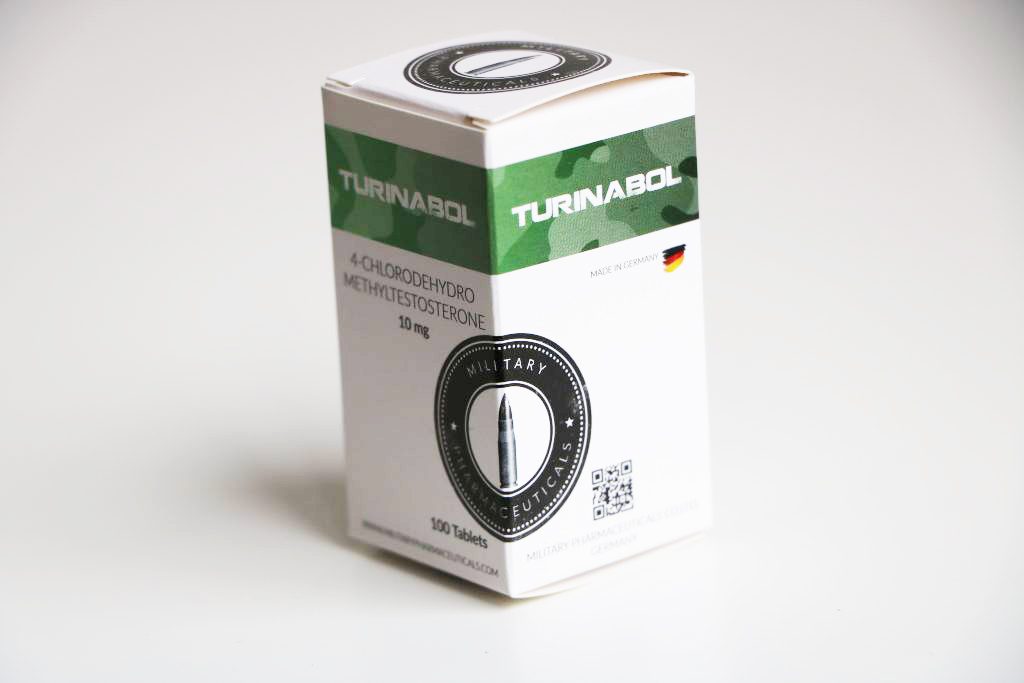 ANADROL or Oxymetholone (also known as anapolon or anadrol) is a very drastic synthetic steroid, 17-alpha-alkylated modification of dihydrotestosterone. It was developed for the treatment of osteoporosis and anaemia, as well as to stimulate muscle gain in malnourished and debilitated patients. Oxymetholone has been approved by the American Food and Drug Administration (FDA) for use in humans. Later there where created non-steroidal drugs that effectively could treat anaemia and osteoporosis; because of this anapolon lost his popularity and by 1993 Syntex decided to cease the production of the drug, as well as other manufacturers did. By its performance parameters oxymetholone is most similar to methandienone.  As with methandienone, it provokes not only active muscle bulking, but also a significant increase in power performance. However, a large part of the gained weight is because of water retention in the body, which can lead to high blood pressure on cycle. Thanks to its ability to influence the level of hemoglobin and to increase the blood volume in the body, oxymetholone may cause an extremely strong pumping effect by athletes, which consequently complicates the training process, because muscles get sore almost immediately after the first heavy set.
HALOTESTIN is an anabolic steroid with a very strong androgenic activity, derived from methyltestosterone. The clinical purpose of fluoxymesterone consisted originally in the treatment of male hypogenitalism, delayed puberty in men, and in the treatment of breastneoplasms in women.Due to its specific fluoxymesterone is mainly used by athletes to enhance the power performance, muscle hardness and aggression without increasing the overall weight; it is used as well in box and other combat sports. In bodybuilding fluoxymesterone is used rarely, because it does not promote significant muscle bulking.Fluoxymesterone does not aromatize and does not convert to estradiol; however, this is a very potent androgen. Female athletes should stay away from the drug.Fluoxymesterone has an interesting feature: it activates erythropoiesis (production of red blood cells) and enhances the branching of the capillary network in muscles, and as result of improved blood supply significantly increases strength and endurance.
PRIMO-25 has more anabolic than androgenic effects. Being a non-aromatised drug, it is preventing of estrogen and water retention as well. Another benefit of it is, that it doesn't affect blood pressure at all, it is good to use for those who has blood pressure issues. The effects after using it will be only qualitative muscle mass. Usually it is not used alone and is stacking with all other very good, that's why bodybuilders prefer to use it mixed in order to obtain a faster and more enhanced effect.Negative effects – Causes fatty skin which can result in acne on the face and back area. Men have a history that indicates hair loss which is directly linked to the use of this steroid. As this product does not consist 17 alpha alkaline, there is no risk of liver problems.Positive effects – Does not cause cholesterol problems. This product does not convert into estrogen, which is an ideal compound, especially for those who are not keen on using too much steroids. As long as you stay within the recommended dosage, the Methenolone Acetate should not interfere with your natural testosterone level. Even if it does, it will be a bare minimal.